Flagmore's products include fiberglass flagpoles and lampposts, and a variety of flagpole accessories. Our assortment is spacious and of uniform quality.
We offer to resellers comprehensive service from design to transport. In addition, fast production of large or non-standard product quantities is a convenient solution for both large events and companies. See also: quality and team.
For more information contact us!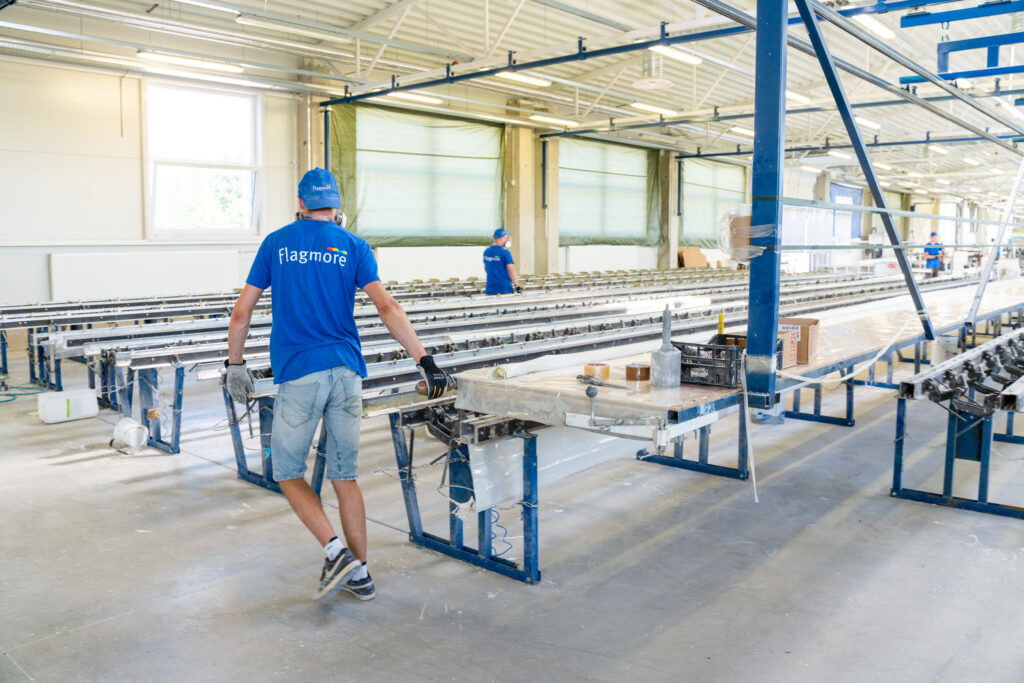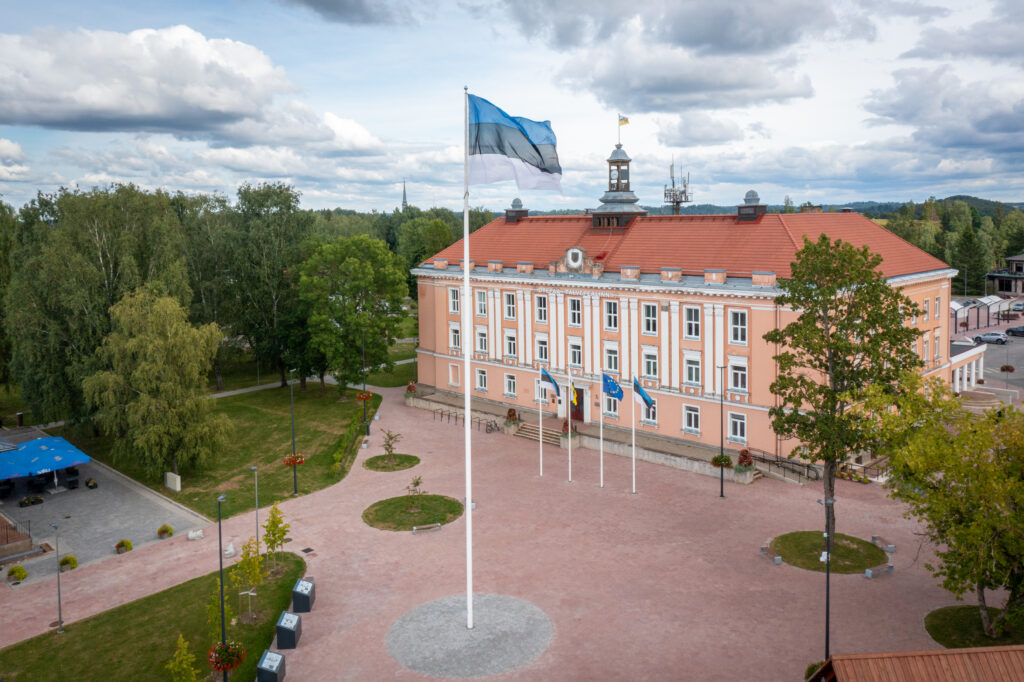 Purchasing a flagpole is a one-time expense, because fiberglass masts are long-lasting and weatherproof and do not require subsequent maintenance.
They are also easy to install and, thanks to their light weight and hinged leg, can be reassembled if necessary.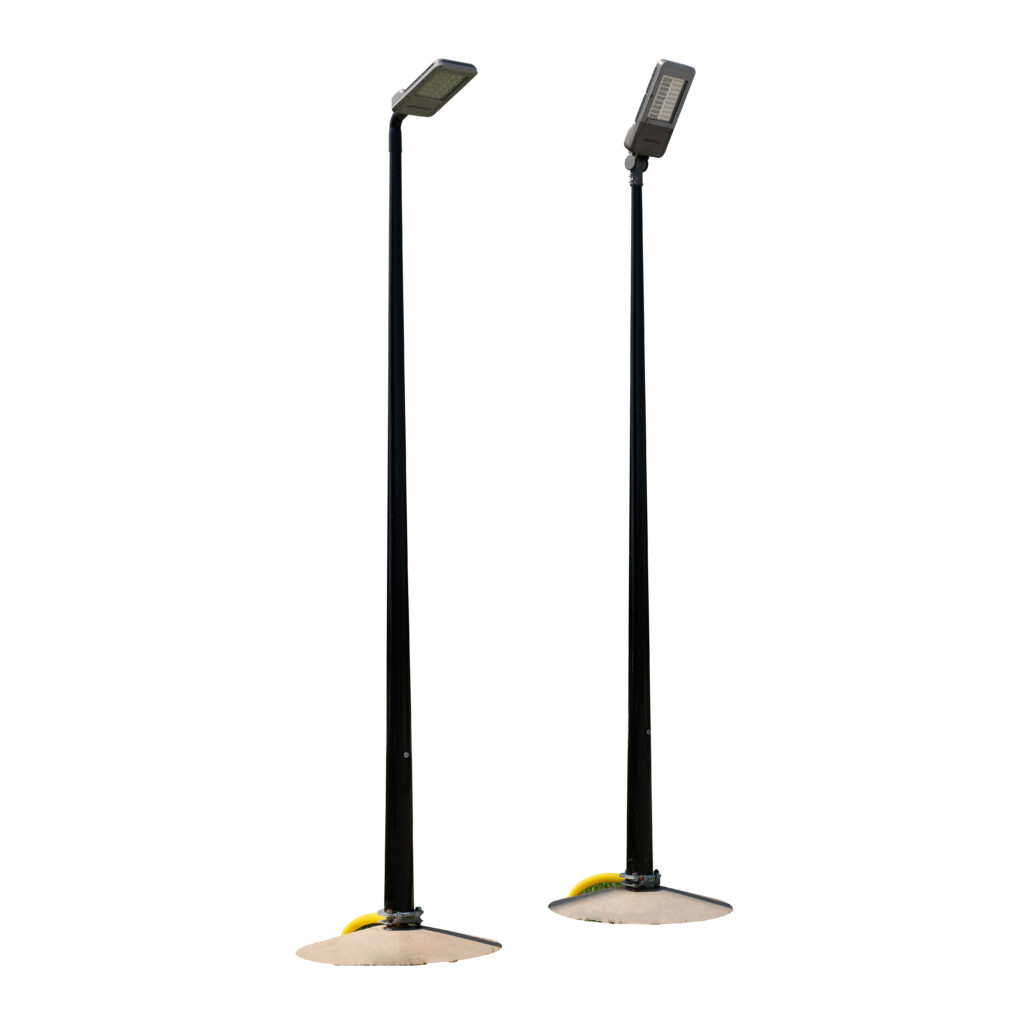 Like flagpoles, fiberglass has many advantages for use in street lighting, from transportation to weather and lightning resistance.
Fiberglass lamp masts have a stylish tapering shape and can be ordered in any RAL color as required!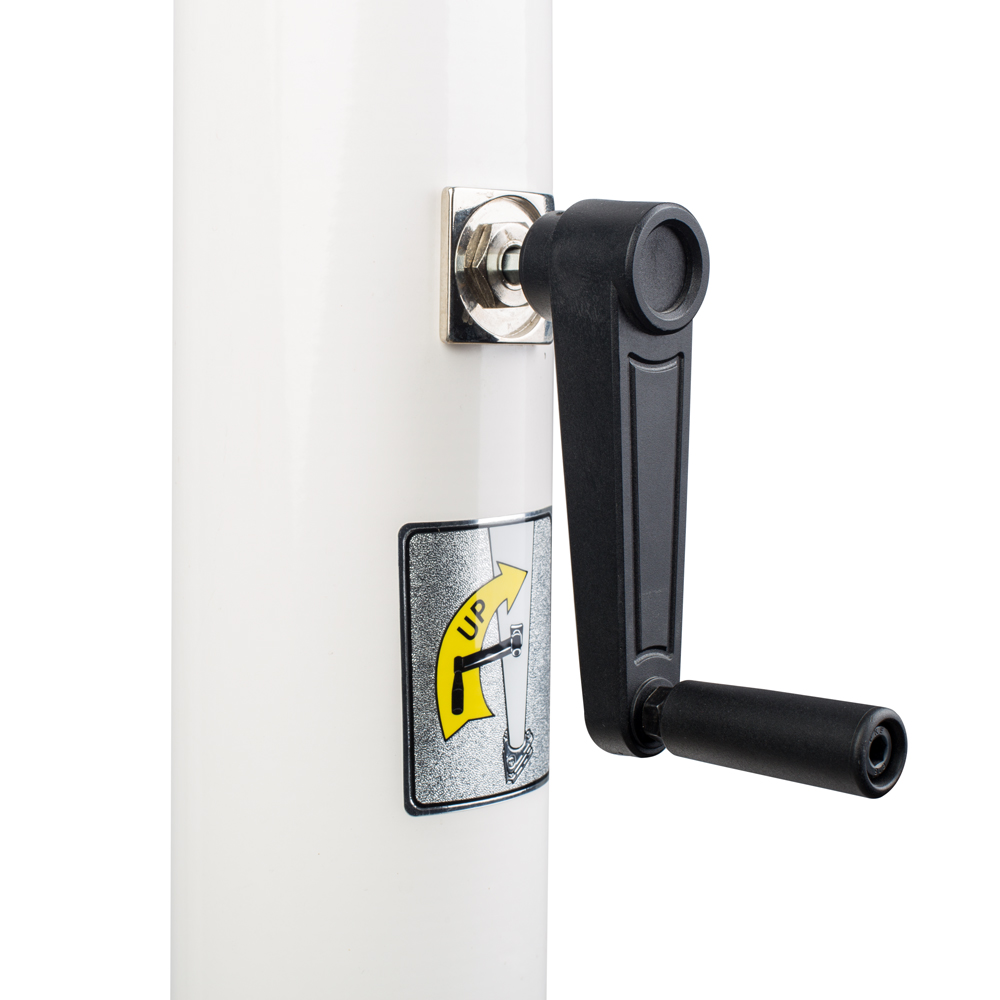 We offer all kinds of necessary accessories for flagpoles: legs, rotating crossbars, winches and both internal and external cord systems.
Different needs require different fastening systems, so rod holders are available and flags can be mounted on both stationary and easily movable bases.
In the selection of top accessories, it is possible to find the desired option from round, mushroom or onion-shaped top balls.
Casting and assembling the flagpole foundation
Digging a foundation hole, concreting, fixing the hinge plate and anchor bolts.
Attaching the top ball, fixing the cord fastener, attaching the flagpole to the hinge plate.
Raising and lowering the flag
Attaching and releasing the flag from the rope.
Banner bar installation and use guide
Banner lift installation and use guide
Instructions for installing and using the flagpole with Linus cord system
Instructions for mounting and using a mast with an external cord system
Instructions for mounting and using the winch