The world's leading manufacturer
We offer complete solutions: our services include consulting, design, development and manufacturing of both special and standard products, transportation of products and sale of accessories. We offer to resellers wide and high-quality product range. For more information: contact us!
Our production quality is at an internationally recognized level: we sell our products to Estonia, other European countries as well as North America and Southeast Asia, a total of almost 50 countries, and the demand is growing. Flagpoles are an important domestic export item - we export 95% of our production abroad. See also: completed work.
Flagmore in numbers and facts
Since the beginning of our history, we have produced about a million flagpoles. So, if we consider the length of the average flagpole to be 10 meters and add them all together, we get a line that stretches from Tallinn to Vladivostok!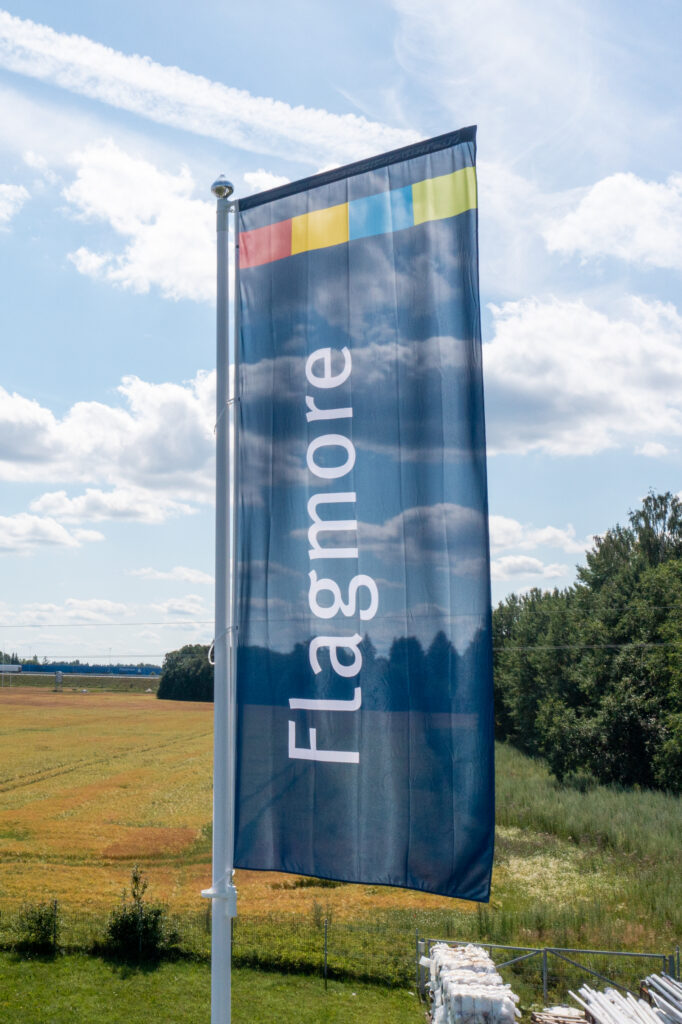 We have grown into a company with the capacity to produce up to 45 000 flagpoles per year.
We value honesty, development and efficiency. Our long-term experience is accompanied by continuous growth and learning to provide innovative solutions and keep our products world class.